Kids Ninja Academy
Opening Times
Weekdays 9:30 - 16:00 ※火曜休園 weekends 9:30 - 17:00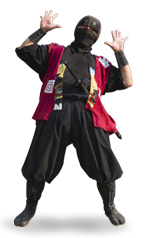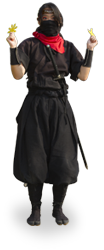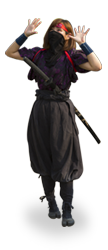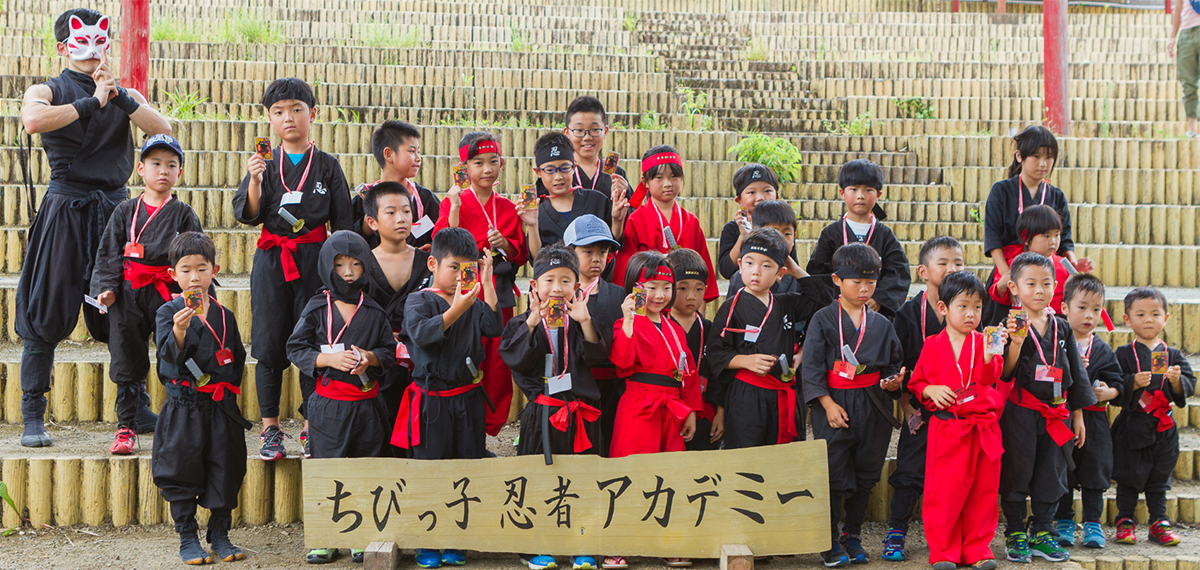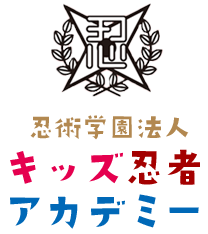 "Kids Ninja Academy": Enjoy learning Ninjutsu
(the skills of stealth and secrecy practiced by Ninja)
The "Kids Ninja Academy", which playfully teaches Ninjutsu, is held at Hizen Yume Kaido Road on Saturdays, Sundays and public holidays!
(Held every day during spring break, "Golden Week" (collection of public holidays at the beginning of May), summer break, and winter break.)
Change into ninja clothes at the Ninja House and experience real Ninja training such as shuriken training, blowgun training, and trick experience training.
Enrollment fee (including entrance fee)
Enrollment fee (including entrance fee)
3,000JPY
The following benefits such as entrance fee and book of tickets
can be enjoyed after the academy has finished
Kids Ninja Academy (Ema / shuriken / blowgun / trick experience / watching the Ninja Show)
Rental Ninja clothes
Free toy sword gift
Entrance fee + Training notes (Book of Tickets) included
About the Kids' Ninja Academy

Things required for enrollment
· Enrollment fee of 3,000 JPY
· Parent's consent
Availability schedule
Every Saturday, Sunday, public holiday
*Every day during the consecutive public holidays.
Times
Meet at approx. 10:00 am, begin training at approx. 10:25 am, end at approx. 12:00 pm
*Please be punctual.
Target Age Range
12 years old and below
How do I enroll?
Reservations are required in advance. Please contact us via by phone.(come rain or shine)
*Please make your reservation by 5:00 pm the day before. Please note that any reservations made after 5:00 pm will be deemed invalid.
*Children must be accompanied by a guardian.
Schedule of activities at the Kids' Ninja Academy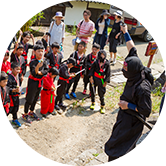 10:00
Meet at the information desk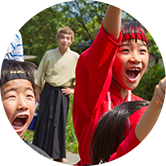 10:30
Formal ceremony in front of the Daikanjo (Magistrate's office)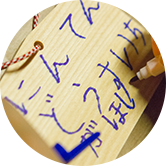 10:40
Ema dedicated to Yumezaki Benzaiten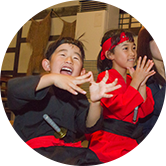 11:00
Tour of the Ninja Show at Ninja House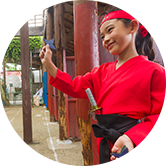 11:30
Shuriken / Blowgun Experience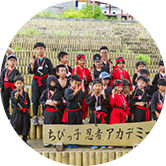 12:00
Ninja Certificate Award Ceremony
FAQ
Until what age can children attend the Kids Ninja Academy?
Children aged 3 and older are warmly welcomed. Guardian's are recommended to accompany smaller children.
Is the Kids Ninja Academy dangerous?
Attention to safety is upheld as much as possible. The children do not touch each other, run or fly against each other.
Can children participate alone at the Kids Ninja Academy?
Children cannot participate alone. A guardian must accompany a child.
Past images of the Kids' Ninja Academy